Post-doctoral researcher

Science Complex
University of Guelph
Guelph, Ontario, Canada
N1G 2W1
mnishiza (at) uoguelph (dot) ca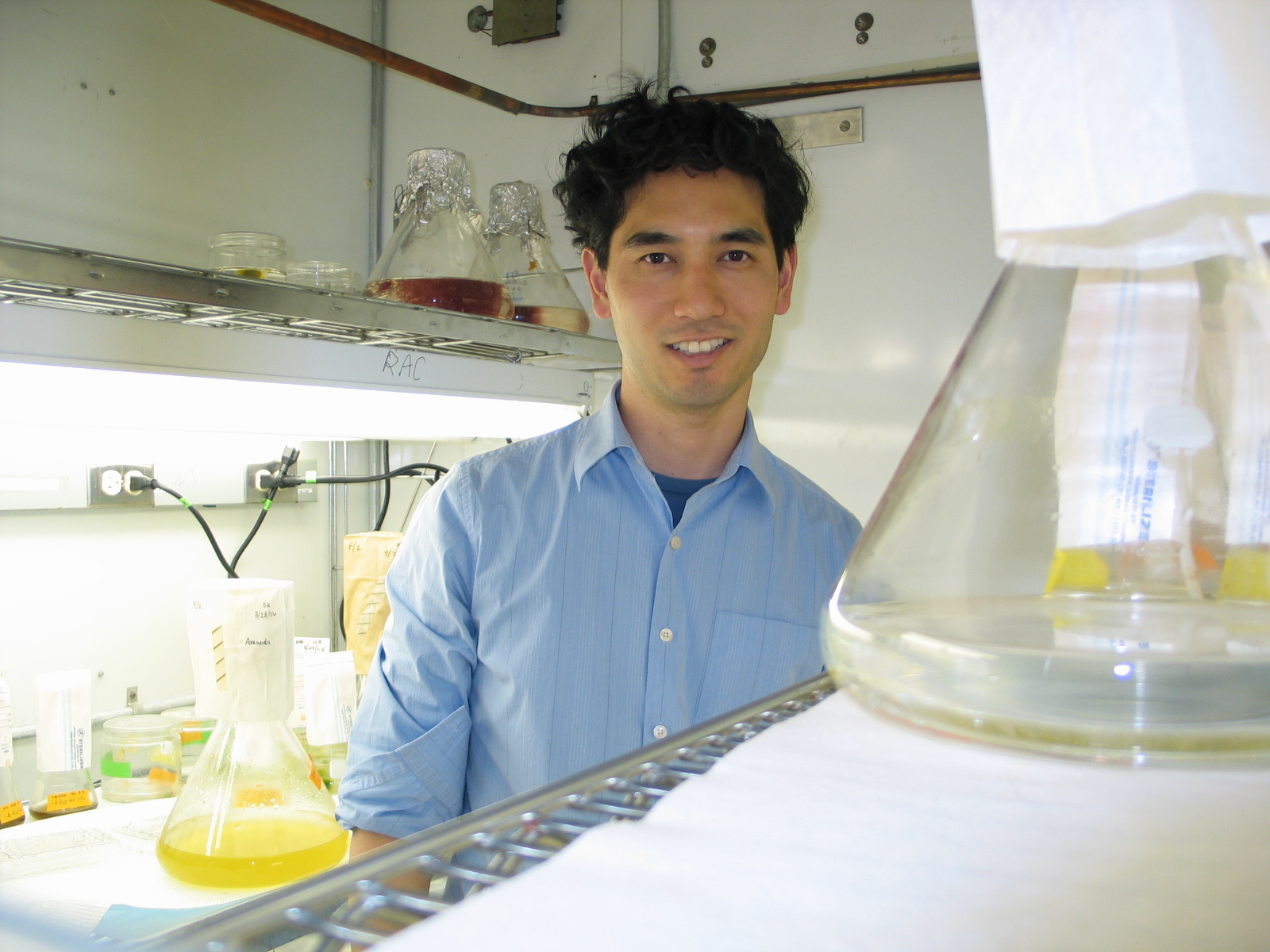 Movie 1.
Motions of individual Heterosigma cells recorded with a CCD video camera in a large tank that allowed for natural, free swimming behaviour. Each track is 180 seconds from an individual cell of ~10 micron diameter. These algae swim in helical patterns (due to flagella), so there is a left-right waggle to their motion.
Movie 2. The induction of a surface aggregation of Heterosigma akashiwo. The left beaker contains seawater and the right beaker contains a low-salinity layer over seawater. The brown coloration represents Heterosigma cells and the numbers indicate minutes. Cells on the right swim up to the surface, through the pycnocline and quickly become trapped in the low salinity surface layer. Cells on the left swim to the surface, aggregate and sink back down. You can observe continued mixing in the left beaker throughout the experiment, whereas the cells on the right become concentrated in a surface aggregation. Does swimming behavior represent a mechanism of algal bloom formation?